Learn the techniques. Boost your confidence. Make your point.
Getting your message across matters in our world where we take part in meetings, panels and conferences.
Who should attend
• Public affairs professionals lobbying stakeholders
• Consultants preparing business proposals
• Salespeople and entrepreneurs pitching to clients and investors
Course outline
Part I: Ethos or how to build credibility
• Connect with care, cause and competence
Part II: Logos or how to be clear
• Present your C.A.S.E. without notes
Part III: Pathos or how to captivate
• Spice up your delivery with rhetorical devices
Rates
- Standard: €490 excl. VAT plus a free 1-2-1 coaching session
- Social discount: If you believe that you should benefit from a discount, please give reasons in your application and we will contact you.
Inclusion is at the heart of everything we do, and we encourage people with disabilities, non-binary and people of colour to attend. The venue is fully accessible for wheelchair users.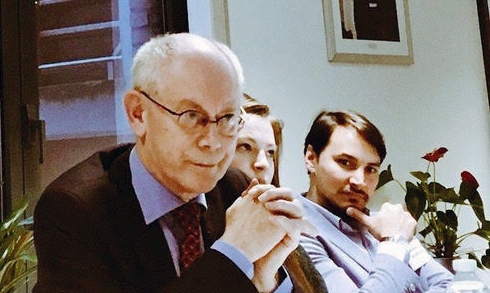 Benjamin is a communication coach with a background in EU affairs, digital marketing and political campaigning. He campaigned for the Green Party during three elections, and prepared presentations, briefings and speeches for an award-winning European trade association.

He is a proud alumnus of Solvay Business School and Futurelabber. Each week, Benjamin co-organises Brussels Debaters, a vibrant community of 2,300 people.

He studied political science and psychology, holds an MSc in International Political Communication, Advocacy & Campaigning, and completed an executive master in digital marketing.